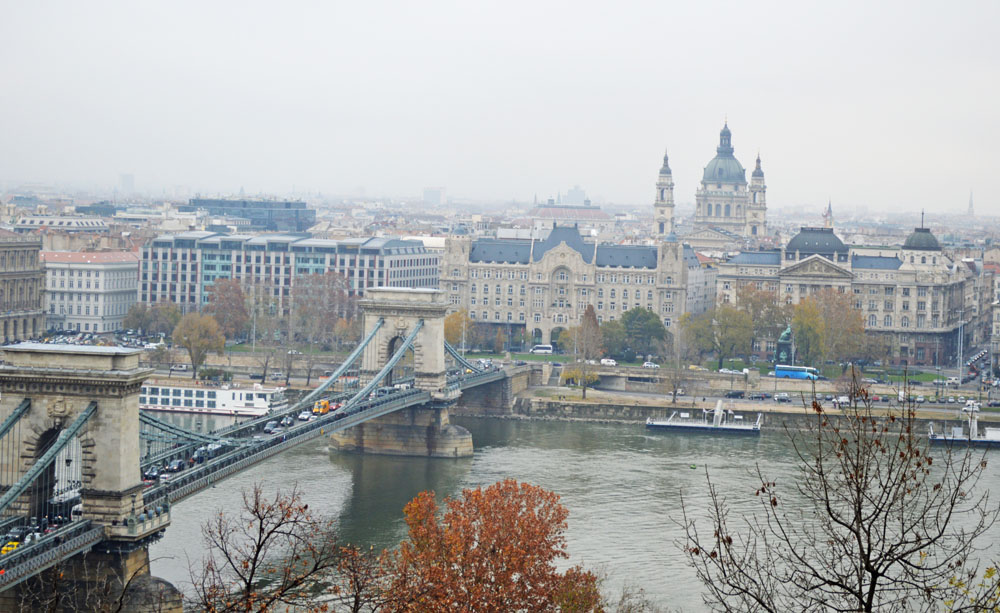 Almost a year ago, I wrote a blog post at my old job called "Hungry For Hungary." I wrote it prior to my weekend in Hungary and Austria after hearing nothing but amazing things about Budapest. The weekend included a day each in Budapest, Vienna, and Salzburg. While I've been able to make it back to Vienna since that trip, I have not yet been able to make it back to Budapest. My "hunger" for Hungary has returned!
Just a taste of Budapest was enough to make me wanting to come back for more. The views from the Buda Castle were amazing! Now, I'd like to return when it is less foggy for a clearer view of the river, bridge, and parliament building. Taking a boat out on the water looks like fun too.
I tried goulash for the first time at Central Market Hall. While I've eaten goulash in both Austria and the Czech Republic, Hungarian goulash was my favorite. I could go for another dish of this.
Relaxing in the Szchenyi Baths was both a fun and calming experience. I'd definitely return again or try out different baths in the city.
Going to the popular Szimpla Bar in Budapest was a lot of fun. I'd love to have another night or two out at the ruins bars or at many of the other bars in the city. Budapest definitely knows how to party.
Explore more! I barely scratched the surface of the city, and I know there's so much more to see. What recommendations do you have to do in Budapest?