This is your ultimate guide to the must-see attractions you'll need to check off your Seattle bucket list. If you're headed to Seattle soon, you've probably taken note of the typical sites to see, like the Space Needle or the original Starbucks. Already been to the city or want to get away from the tourists? Scroll down halfway to hit off-the-beaten-path gems I recommend as a Seattle native. The Main Attractions:
Space Needle
The Space Needle is the most iconic Seattle landmark and is nestled just a smidge off the downtown skyline in order to make it stand out from the crowd. You'll notice it driving south along I-5 on your way into the city, or peeking out from the buildings as you wind around the exit leaving I-90. Ride up to the top of the Space Needle to get the best panorama view of the whole city.
The Original Starbucks
Any Starbucks fan must make a pilgrimage to the original shop that started it all. Right in Pike Place Market you'll find the original Starbucks, in all its glory, back from when it first opened in 1971. Though it's often crowded with tourists, you'll get to be at the original shop that spawned the 23,000+ locations worldwide. (Know what's crazy? I get Starbucks every single day, though I haven't been to the original shop, ever, in my 17 years of living in the Seattle area. Why? Well...there literally is a Starbucks everywhere you turn, so I don't really need to. I know, shame on me for not being a better Starbucks fan.)
Pike Place Market
Now if you're headed to the original Starbucks, you're already in Pike Place Market, so you might as well explore the rest of it. Pike Place is the downtown farmer's market with local produce, inexpensive but beautiful flower bouquets, and lots of fish. The fish even fly. Locals often wander around playing music on saxophones or guitars, which adds to the overall ambiance of the market.
Seahawks, Mariners, and Sounders Games
If it's sports season, find yourself rooting for the pro teams of Seattle. Cheer on the Hawks (2014 Super Bowl champs, I might add) and the Sounders at Century Link Field, or for the Mariners at Safeco Field. Lining the streets by Safeco are snack stands with hot dogs and kettle corn, but inside holds the true fan favorite: garlic fries. Just make sure to bring a breath mint - or three.
Experience Music Project
EMP is the museum of every music buff's fantasies. I've been a few times and it's pretty cool. Some of the current exhibits include Nirvana and Jimmy Hendrix.
Sculpture Garden & Seattle Art Museum
For the modern artists. Personally, I haven't been to the SAM but have heard great things about it. I have been to the Sculpture Garden a few times though. One of those times included a school field trip in the pouring rain. Needless to say, I did not enjoy it at all. However, the sculptures are unique and if you're into it, then it might be a place to add to your list.
Woodland Park Zoo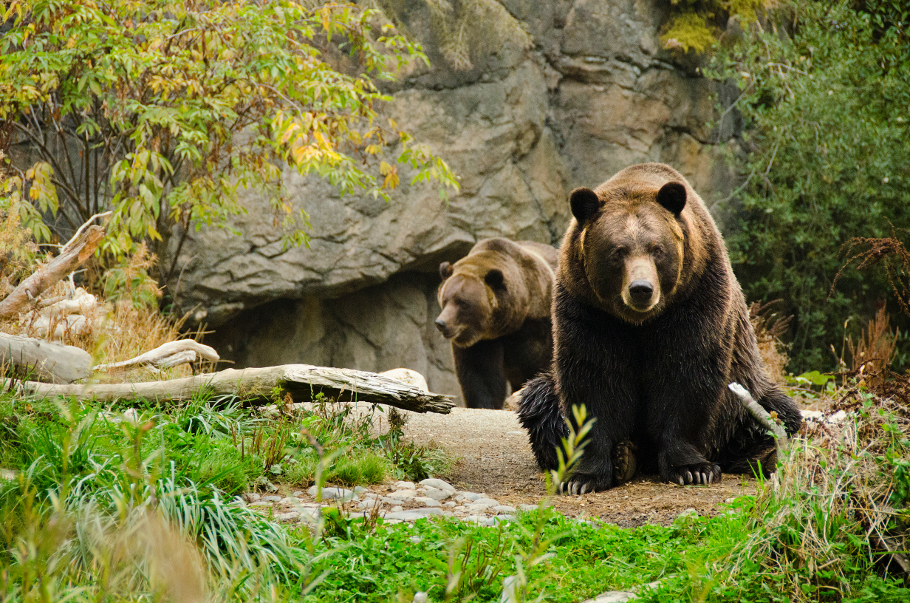 A fun zoo that I went to with family and relatives growing up. Great for families, first dates, or going with friends and reliving childhood memories.
---
For a More Local Feel:
Local Coffee Shops
Seattle is known for its coffee, but not just because of Starbucks. Find one of the many indie coffee shops around town and you're sure to not be disappointed.
San Juan Islands
The San Juans may not be "lesser-known," but not as many people venture out to the islands in the Puget Sound since they're only accessible by ferry. However, Bainbridge Island is so close that you can still see the skyline from it. Whidbey Island, Friday Harbor, and Roche Harbor are popular summer spots for all kinds of summer activities.
Lake Washington
Take a boat out on Lake Washington in the summer when it's sunny and I guarantee you'll have a good time. On a clear day you'll get the best view of Mt. Rainier. Your Instagram uploads will be so #nofilter they'll rival any others in the feed. You can also rent canoes by the hour through the University of Washington.
Snoqualmie/Cascade Mountains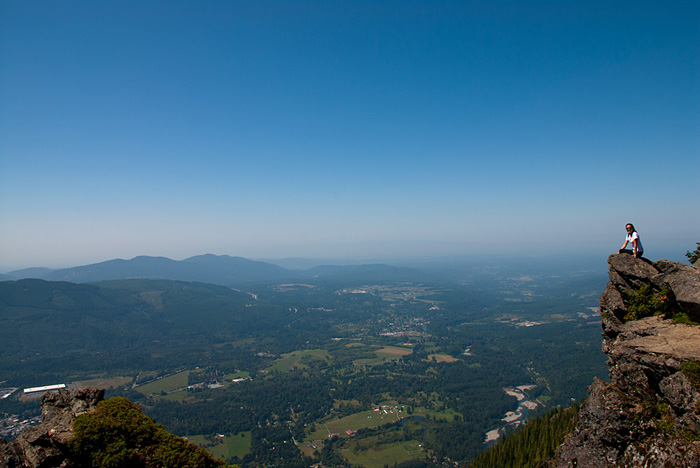 Drive a little east to the mountains and you'll have plenty of skiing, snowboarding, or snowshoeing options in the winter. Hiking or camping in the summer is great too with spectacular views from the top.
Dick's Drive-In Restaurant
How could I not include Dick's Drive-In on this list?! Dick's is THE iconic, local fast food restaurant of Seattle where you can get a greasy (and delicious) cheeseburger for only $1.65 all day/night until 2am. (We stopped by for late night food after my high school prom, so you know it's good. Oh, the memories.) There are five locations throughout the Seattle area. Burgers, fries, and milkshakes await as you sit in your car like a classic drive-in, or eat on a bench outside. (Oh, and it is way different than the Dick's in Spokane, WA which is owned by a different person.)
 Lake Chelan
Drive east past the mountains to Lake Chelan in Central Washington, a popular summer spot. Great for lounging in the summer sun, spending some time on the lake, or wine tasting at the vineyards. It's a small town so if you're not there in the summer, there's really not much to do.
Craft Breweries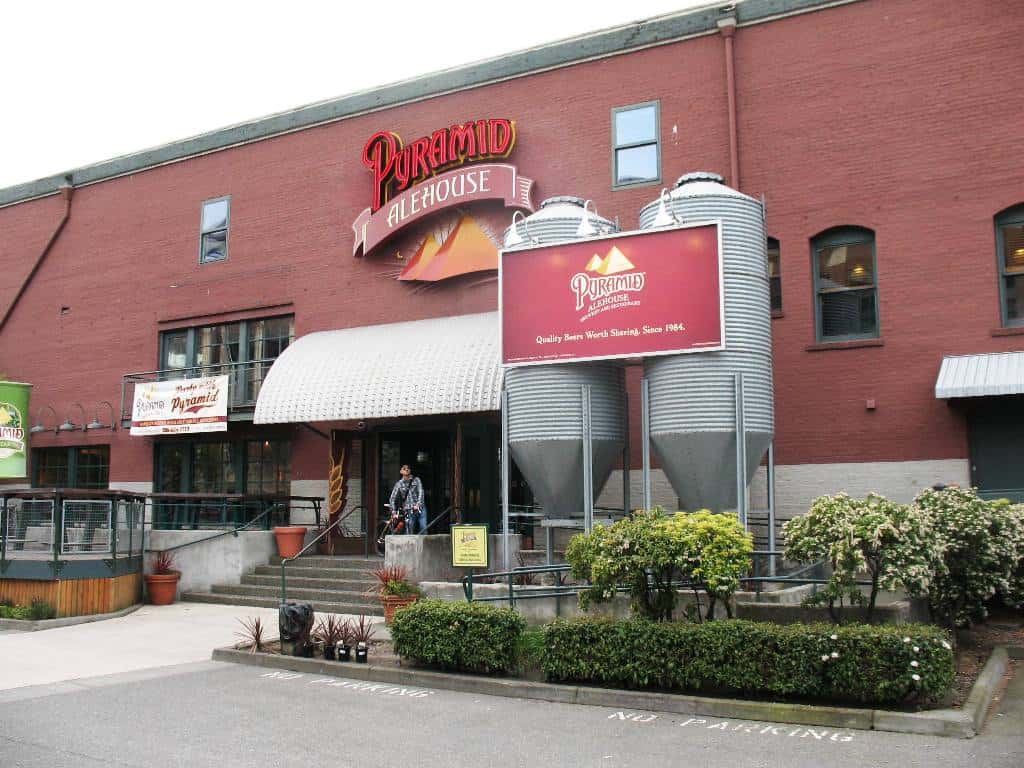 For beer fans, check out the craft breweries and alehouses from the northwest. There are plenty to choose from, and the Seattle Alehouse (home to Pyramid) is right across from Safeco Field, giving you a great opportunity to cheer on the Mariners game from their beer garden.
Alki Beach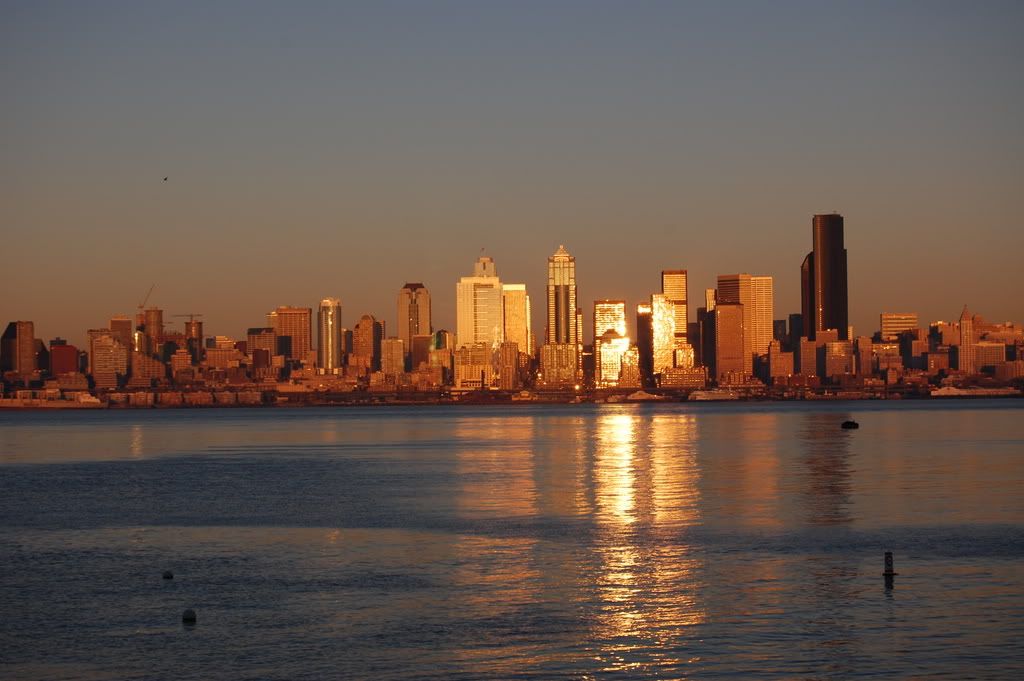 For the BEST views of the Seattle skyline, head to Alki Beach on Lake Washington. It's sandy so it's great for the summer, but sunsets and city views are stunning all year round.
Photos, top to bottom: 1, 2, 3, 4, 5, 6, 7, 8, 9, 10, 11, 12, 13, 14, 15