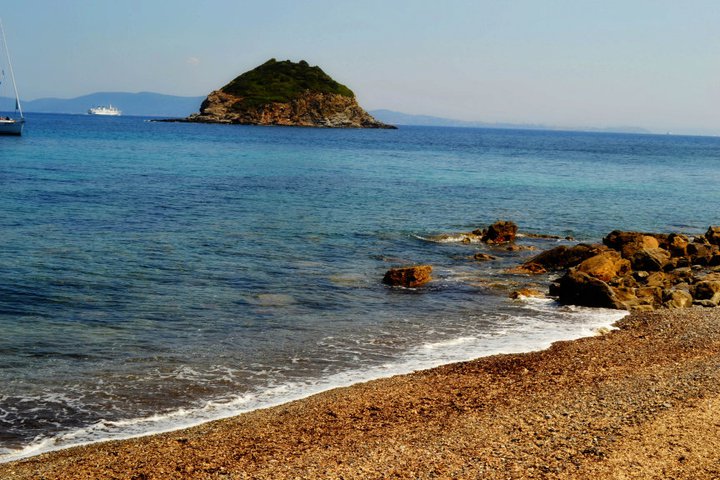 When you think of Italian islands, names that often come to mind are Capri, Sicily, or Sardinia. While there are plenty of Italian islands, one of my favorites, Elba, lies in the Tuscan Archipelago. Think the bluest water you can imagine, delicious Italian food (one of the best paninis I've ever had was at Elba), and plenty of sunshine. Elba Island was an easy choice to choose for a weekend away during my study abroad experience, after a friend suggested it and we got a group together to go. Elba is a great place for a quick getaway, and close if you happen to be in Florence, like many students, or in the Tuscan region.
How To Get There (From Florence)
Take a train from Florence Santa Maria Novella to Pisa Centrale. From there, take a train or bus to Piombino. At Piombino, get on a ferry to Elba Island. We stayed in Cavo, which is a small beach town on the northeast tip of the island. There are only daily ferries to Cavo, but there are hourly ferries to Portoferrario, which is more of a common town for tourists.
The only English-speaking person we encountered in Cavo was an Australian man that owned a restaurant. This was refreshing because we had just spent the previous weekend on an opening tour in Rome, and while it was beyond incredible, it was nice to get away from the hustle and bustle and all the tour groups. We went up to Portoferrario during one of the days to relax on the beach, do some shopping, and grab a bite for lunch.
Oh, and did you know that Napoleon was exiled there in 1814?
Photos: My own