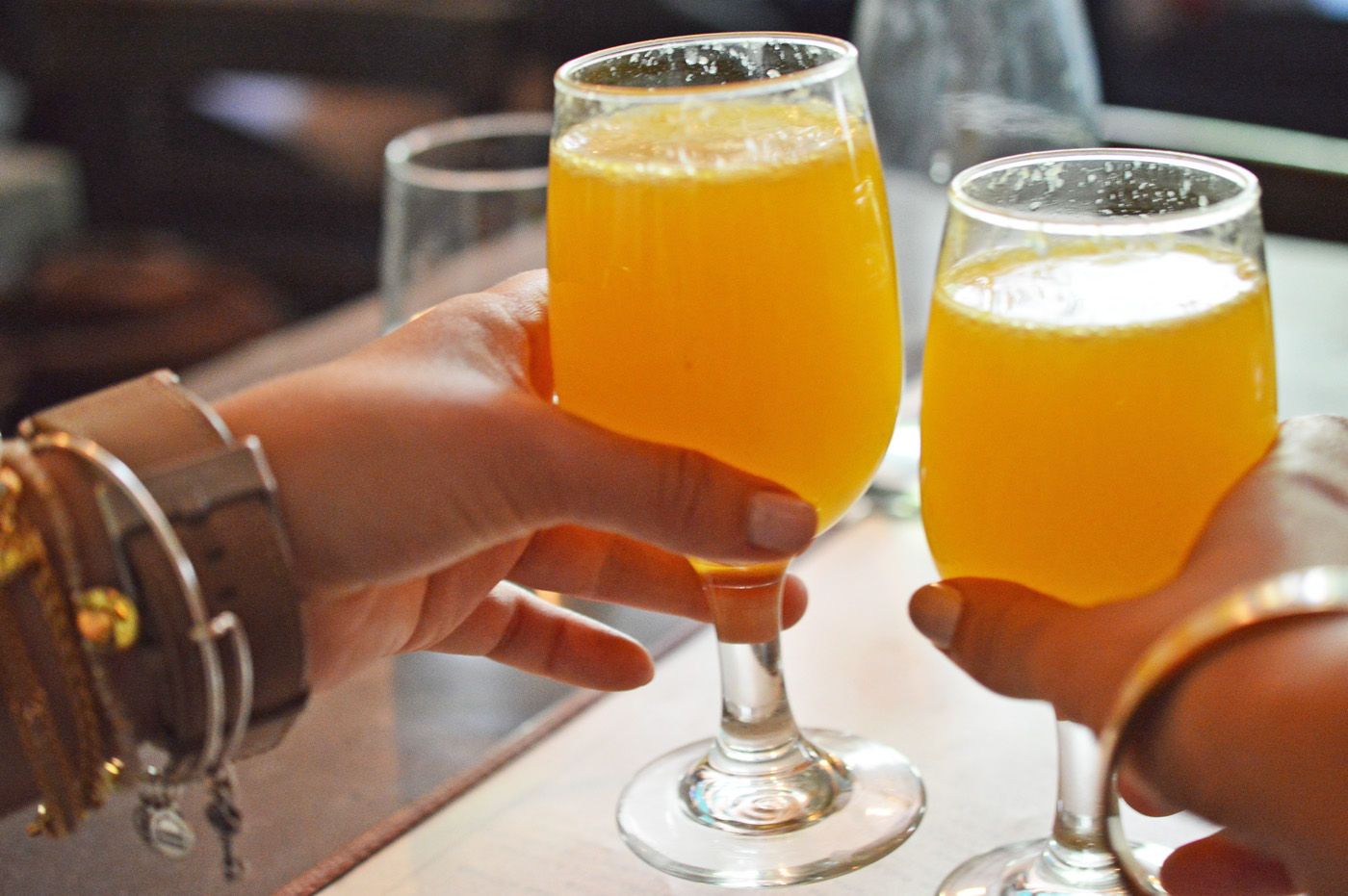 Sunday brunch is one of my favorite weekend activities. There's something so relaxing in catching up with friends mid-morning with a nice meal and a mimosa.
My friends and I were on the hunt of doing just that during our Sunday in New York City and ended up at Friend of a Farmer in Gramercy.
This restaurant has "farm fresh" food and has a charming country feel. From the second you step inside, it feels like you're transported temporarily from the city to a quiet country home.
While one of the servers was a little short with us, the others we interacted with were very kind and helpful. Right when we were about to grab a seat at the bar, a table opened up.
We sat in the upstairs side portion of the restaurant which was decorated with baskets, pots and pans, and other old-town-feel trinkets.
To start, we ordered lemon bread with apple butter.
For our meals we each got a different type of stuffed omelet. Each omelet came in a hot griddle with potatoes and sauces on the side. And of course, the girls got mimosas.
That mimosa was seriously the best I've ever had. Maybe it was because the orange juice tasted extremely fresh, or maybe it was because the restaurants I've had mimosas at previously are trying to disguise a $10 glass of Korbel and Minute Made.
Keep in mind that the bar doesn't open until noon - we were sat around 11:45-ish so our mimosas didn't come right away, which was totally fine, though something you'll want to keep in mind if you get there earlier in the day.
While it was a little pricier than what I'm used to back home - $36 each, including tip - (though that is to be expected from New York), I'd definitely return on a future visit to New York. The combination of the fresh mimosa, hearty omelet, and lemon bread should be enough for anyone to try out this place in the city.
Address: 77 Irving Pl., #1, New York, NY 10003