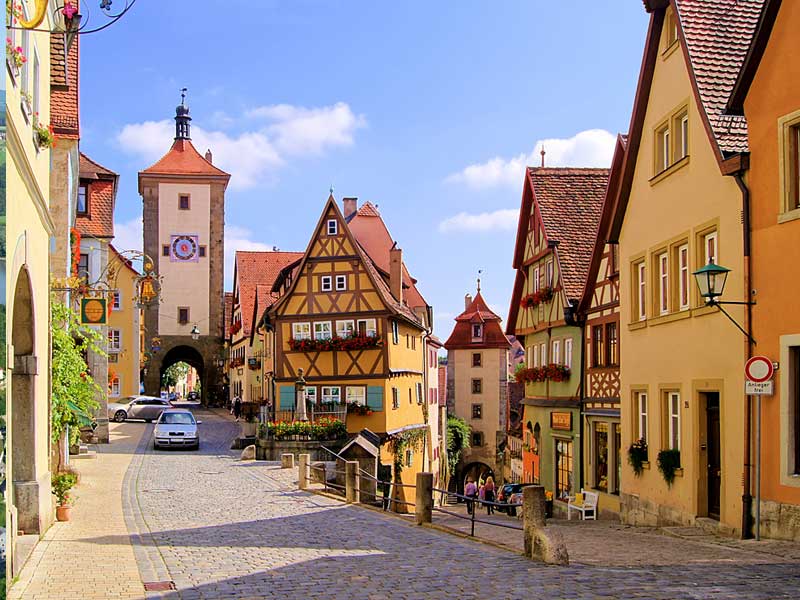 Oktoberfest kicked off yesterday, but if you find yourself not so interested in the world's largest beer festival, then here are some other things to do in Munich and the surrounding area of the state of Bavaria.
Munich
Schloss Nymphenburg
The baroque Nymphenburg Palace was built in the 17th century and walking around the palace will make you feel like you're in a fairy tale.
Surfing
Yes, this landlocked state does have surfing! How? There is the Eisbach, a man made wave at the Isar river that runs through Munich's central park. Experienced surfers should only ride the wave, but it is entertaining to watch.
Asam's Church
This over-the-top, baroque church is definitely one to see, if not solely for the beauty of both its interior and exterior.
Lenny's Beer Bike Tour
Had enough of Oktoberfest but still want to enjoy some local beer? I went on Lenny's Beer Bike Tour when I was in Munich which is designed for a backpacker's budget at only 15 euro per person. It was a really fun way to learn about the city! Plus, Lenny is both knowledgeable and hilarious - you're sure to share a few laughs on the tour.
HintQuest
This is the #1 attraction in Munich according to TripAdvisor, and it sounds like a lot of fun if you're with a group. Basically it's a game where you are locked in a "mysterious room" for only 60 minutes and you must figure out puzzles as a team to get out.
Bavaria
Neuschwanstein Castle
No article like this would be complete without it! A day trip from Munich, this beautiful castle inspired the one in Disney's Sleeping Beauty.
Romantic Road
This 220 mile stretch of Southern Germany takes travelers along classic-style German towns, scenery, and castles (like Neuschwanstein). It was originally a trade route during medieval times, but tourism marketers dubbed it the "Romantic Road" in the mid-20th century.
Dachau Concentration Camp
Walk around the WWII concentration camp for a chilling reminder of one of the first concentration camps in Nazi Germany.
Hike the Bavarian Alps
Zugspitze is the highest peak in Germany and lies within the Bavarian Alps, which line the border of Germany and Austria. Hiking, skiing, and mountain biking are popular activities to do, and there are many resort towns to stay at.
Bavarian Forest
The Bavarian Forest extends along the border of Germany and the Czech Republic and is known for its picturesque forests, glacial lakes, and villages, providing plenty of things to do and scenery to photograph.