When the clock strikes midnight on January 1st, people around the world celebrate in many unique ways. One thing many world cities have in common: fireworks shows at midnight! Below are nine cities around the world with amazing fireworks shows.
1. Dubai, UAE
You wouldn't expect anything less than an amazing, over-the-top firework display at Dubai and New Year's Eve. Dubai broke the Guinness World Record of the largest firework show on NYE 2014, and we're sure that 2015 will be even bigger and better.
2. Sydney, Australia
Everyone knows Sydney is a cool place to celebrate New Years because it is the one of the first cities in the world to do so! With high expectations, you can be assured that Sydney's firework show is going to be on point.
3. London, England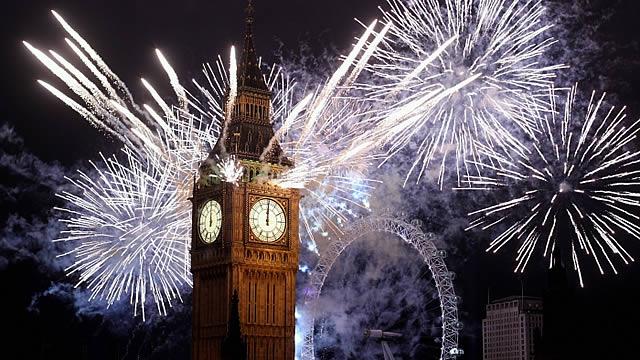 When midnight strikes in London, a grand firework and light show commence in the heart of the city. On January 1st you'll also find the annual New Years parade!
4. Bangkok, Thailand
Thailand's capital city won't stop short this new year. Check out this guide for the best places to view fireworks in Bangkok.
5. New York City, USA
You can't miss the iconic Times Square Ball Drop at midnight with fireworks and confetti. Being in one of the greatest cities in the world doesn't hurt, either!
6. Rio de Janerio, Brazil
Copacabana Beach is filled with dancers, musicians, and observers celebrate the turn of the new year wearing white (for good luck) while watching fireworks fill the sky at midnight.
7. Paris, France 
The City of Lights lives up to its nickname every new year, with a spectacular firework show at the Eiffel. Grab a glass of champagne. Santé!
8. Prague, Czech Republic
There is no question that Prague has an incredible show every year. Enjoy the fireworks overlooking the Vltava River (or taking a river cruise)!
9. Cape Town, South Africa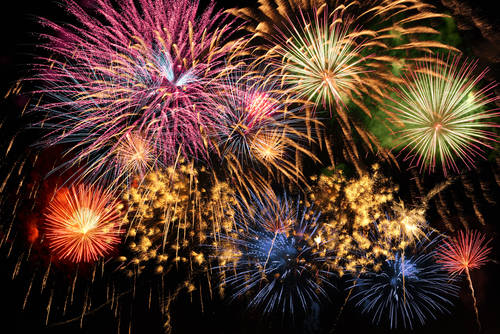 Head to the southern hemisphere for a summer New Years on the beach in Cape Town for amazing fireworks displays and concerts!